Shocking As University student who had gone to put her boyfriend "inside bottle" defiled by two witch doctors -Checkout
A university student is allegedly nursing injuries after two witch doctors acted unprofessionally and 'harvested' her.
The girl who had gone to seek the witch doctors' help to stop her boyfriend from seen other women ended up cursing the decision after the witches took advantage of her.
Check also:  Wife Catches Husband in Bed With Her Sister And Beats Them Mercilessly With Her Friend. See Video
According to viral media reports from Uganda, Police in Mitooma District have arrested two witchdoctors for defiling a Kampala International University (KIU) student and stealing Ush 2.9 Million from her.
The student said to be taking Social Work and Social Administration (SWASA) at the KIU's Western Campus, had gone to the witchdoctors' after suspecting her man was cheating on her. She wanted the man to be put in a bottle so that he could not see other women
Quoting the Greater Bushenyi Regional Police Spokesman, Martial Tumusiime, sources said the two witches who were arrested for the same crime are Nazario Bazarwa 72, and David Bamwetaki 57, all residents of Nyantoma parish Kashenshero sub-county in Mitooma district.
Check also:  A Lady Teaches On How To Use 8 Months To Get A Man And Punish Him – Check It Out
It is being said the suspects lied to the girl that she should spend the night in their shrine for the black magic they had applied to work, only for them to take advantage of during the night.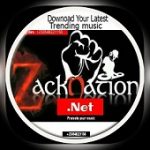 If you are a music artist, be it upcoming or famous and you wish to drop your music for fans to access it here online. Call on +233548221150