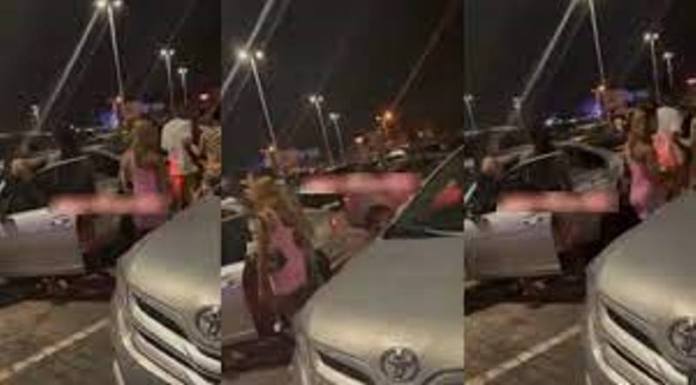 Drama ensue as sex workers confront a man who paid with fake transfer after service n new viral video.
Commercial sex workers at Asaba in Nigeria has attacked a young man in benz for paying hooker with a fake transfer after a good service.

Check also:  Watch How A Thief Was Beaten By Church Members For Trying To Steal Church Property [VIDEO]
According to reports, the man had made a fake transfer to one of the ashawo women the previous night.
Unfortunately for him, the lady in question and her friends caught up with him at a parking lot the next day demanded for their money
Below is the video
View this post on Instagram
If you are a music artist, be it upcoming or famous and you wish to drop your music for fans to access it here online. Call on +233548221150