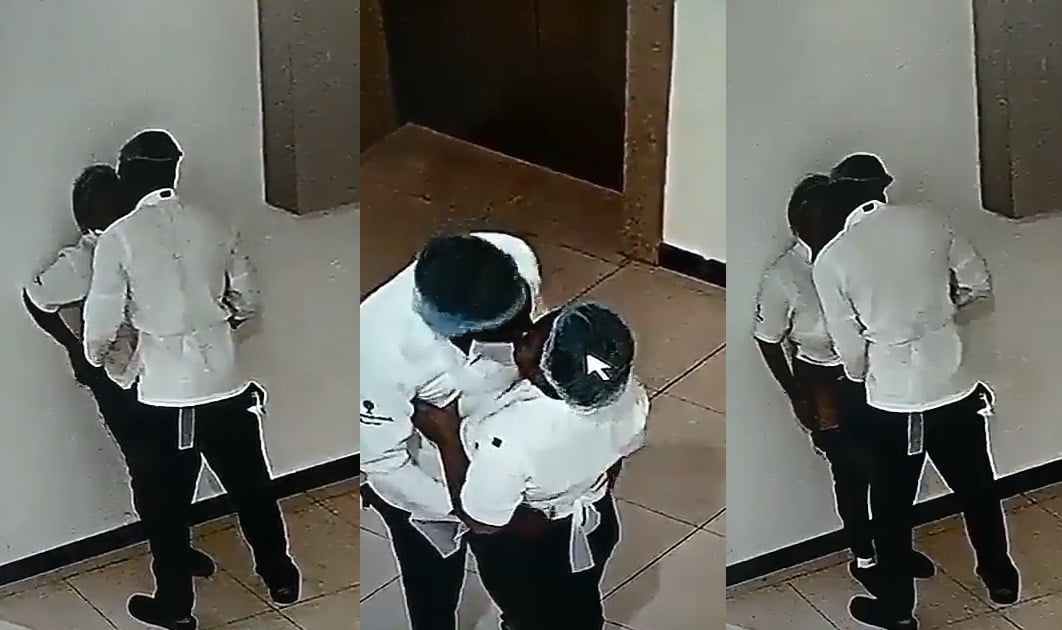 Wonders shall never end as two restaurant cookers were captured on CCTV camera making out. These two lovers have been working for quiet some time in the restaurant.
However for some weeks, these lovers developed some affections for each other and because of that they have been getting along very well. However on one faithful day, these lovers couldn't control their self and therefore made out in a small in the restaurant.

Unfortunately for these lovers, there were CCTV camera everywhere which captured them making out in the restaurant. They were caught seriously chopping love as if they don't care about what would happen to them if they were caught.
Check also:  Social Media Reacts To The Death Of TB Joshua
I wonder why a place you work ,you could do that. These lovers would probably be sacked for their actions. They would become jobless because of their actions.
Many people are jobless because of this shameful acts. I wonder how they would provide for their respective families. They would blame the leaders if they became jobless because of their shameful act. The two Restaurant Cookers were seriously captured on camera chopping themselves and they did not care about anything.
Watch the video below
Two bread workers caught on CCTV smooching and kissing passionately at work ???? pic.twitter.com/qprWZlA7tW

— RASHAD (@rashad_ghpage) June 25, 2020
If you are a music artist, be it upcoming or famous and you wish to drop your music for fans to access it here online. Call on +233548221150