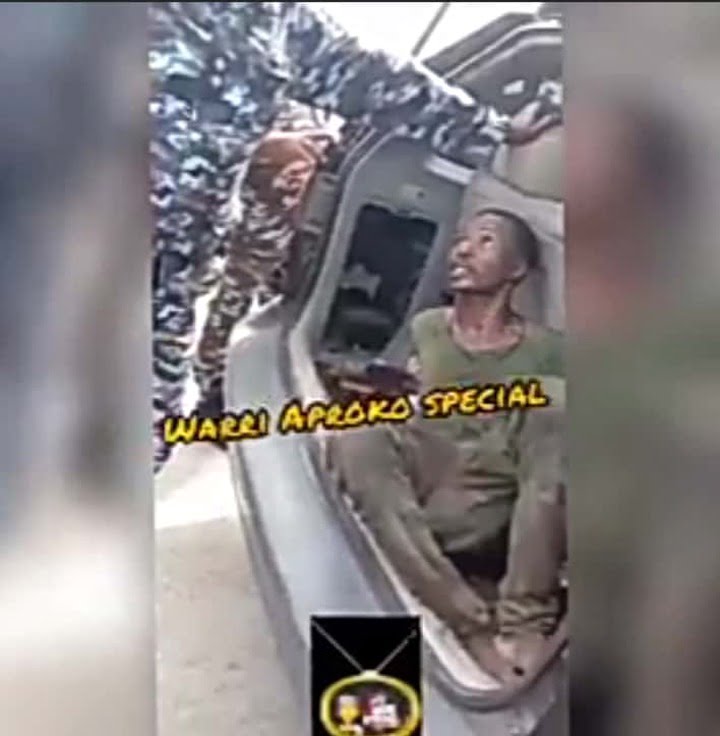 A suspected thief has gotten the beating of his life after church members descended heavily on him when he had gone to steal the church property in Nigeria.
According to Warri Aproko Special, the Redeemed Christian Church Of God, Strong Tower Parish located at NPA Expressway close to DBS, Delta State was where the incident occurred.

It noted that the church has been experiencing the theft of its properties frequently including musical instruments, plasma TV, laptop and some other valuables.
However, one of the thief met his Waterloo today when he went to steal, as he was in the ceiling when church members who had come for choir rehearsal caught him.
Check also:  Doctor Caught Red Handed Making Out With Female Patient In A Ward [WATCH]
His accomplice who was keeping guard for him was said to have escaped, leaving him alone to take the beating. In the video that was shared by the news outlet, it showed the moment the suspected thief was beaten mercilessly by the church members.
It took the intervention of policemen, who were said to have been invited by the pastor to rescue the suspected thief.
With the kind of beating he received from the irate church members, he could probably stop stealing, unless he has decided
Watch the video below;
If you are a music artist, be it upcoming or famous and you wish to drop your music for fans to access it here online. Call on +233548221150