Uptown Energy and Strong Empires are currently clashing and calling for a rap battle between Yaa Pono and Strongman.
Tweeps are strongly of the view that the two should be paired in a rap battle of Sarkodie's #BehindTheHitz Challenge.
The fans of the two are sharing throwback freestyle videos of their bosses and debating on who will actually win the battle when fixed.
On record, both Strongman and Yaa Pono have never lost a lyrical beef in Ghana.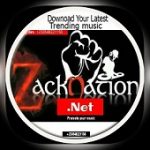 Below are a few 'Punches' that fans of the two are giving to each other:
'As Yaa Pono then Shatta Wale dey trip dr Duncan for freestyle na where StrongMan dey ? Some of your the sense ankasa you no get'
'If strongman go fi murder Yaa Pono for FREESTYLE den Sarkodie Lose to Strongman already😂😂😂Cuz Pono go kill Sark for Freestyle🤷😂'
'I say Yaa Pono no take rap serious like Africa no go fit contain am 🤣🤣🤣Pono be dirty rapper ooh herhh 🤣🤣 Who be strongman?🤣🤣🤣'
'Yaa pono who has got his own label since when. And you want to compare him with strongman (yesterday rapper) this agenda be beans ankasa ah😂😂😂😂😂😂'
'So You People Are Saying That Strongman Is Better Than Yaa Pono Ano Bore But You Guys Should Tell Strongman To Reply Teephlow's Preach That He Released On 2017. That Track Was A Diss Track To Strongman But It Seems Nigga No Dey Understand Word Play So He Couldn't Reply Him.'
'You Guys Should Just Accept The Fact That Strongman Cannot Battle Yaa Pono That's All.'
'Yaa Pono be Tema boy case close 😂😂Tema boys no dey loose rap battles go and check the records 😂😂😂'
'Even Sarkodie will be disappointed with what's happening on the TL. Ah u dey compare strongman to yaa pono where on Earth will dis even happen. The lockdown really affect squad demma brains I sure😂😂😂'
See The Screenshot Below: