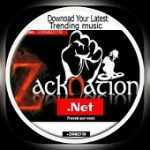 AY Poyoo drops another hot freestyle he calls "Rich Men" which featuring Shatta Bandle.
AY Poyoo is back again with a new video which saw him competing with the self acclaimed Africa's richest man Shatta Bandle.
The billionaire and the rapper, bragged about a lot of things, AY Poyoo claiming that American rapper, 50 Cent is his dad, also talked about Snoop Dogg, whiles Bandle did what he was also good at doing.
I know most of you will be very happy to actually know the price of the heavy chains Poyoo usually puts on, he did revealed the amount it cost in the skit below
This video also saw the two battling in a rap session dubbed "Rich Men Freestyle" as they both play with words to see who raps best.
Check it out for yourself and enjoy.
Song drops Soon…visit page later for this banger.
AY Poyoo Ft. Shatta Bandle – Rich Men (DOWNLOAD NOW)
Check also:  Tiisha – 6:30
If you are a music artist, be it upcoming or famous and you wish to drop your music for fans to access it here online. Call And Whatsap on +233548221150
Keep visiting Zacknation.net for more. Follow us on your Favourite Social Media!
We are active on all Social platforms. Follow us for the latest updates on:
Facebook: Click HERE to follow
Twitter: Click HERE to follow
Instagram: Click HERE to follow
 For daily updates…
If you are a music artist, be it upcoming or famous and you wish to drop your music for fans to access it here online. Call on +233548221150