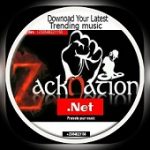 Zacknation.net has chanced on a new video circulating online that sees a lady given hot slaps to her alleged colleague lesbian after she was caught cheating on her.
Lesbians are females who enjoy themselves without the involvement of any man but mostly, one acts like a man and the other acts like a woman.
Well, per the video in the possession of A2zgh.com, the said lady acting as a woman in their relationship faulted her husband, that is a colleague lady of which she was given some hot slaps.
In the video, the lady acting as the husband in the relationship was heard telling her wife to apologize for sharing her assets with another lady for which some shots from her followed after she refused to apologize.
Watch Video Below:
Lady Gives Hot Slaps To Her Colleague Lesbian After She Was Caught Cheating On Her pic.twitter.com/qv8tlRQbDN

— Zacknation Dotnet (@ZDotnet) June 19, 2020
If you are a music artist, be it upcoming or famous and you wish to drop your music for fans to access it here online. Call And Whatsap on +233548221150
Keep visiting Zacknation.net for more. Follow us on your Favourite Social Media!
We are active on all Social platforms. Follow us for the latest updates on:
Facebook: Click HERE to follow
Twitter: Click HERE to follow
Instagram: Click HERE to follow
 For daily updates…
If you are a music artist, be it upcoming or famous and you wish to drop your music for fans to access it here online. Call on +233548221150