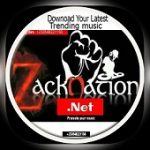 A video has been uploaded online showing a man and a woman having s£x. It was reported that the married woman (Mai Prince) has been caught red-handed while cheating with a married man after she had lied that her hubby was dead.
It was an unfortunate day for the woman as she was caught alongside a man having s£x. The man who is also married was busted red-handed having s£x with a married woman who from the video that has since gone viral is herd being called by the name of Mai Prince.
The woman identified as Mai Prince in a video circulating on social media,is said to be married and had lied to the man that her husband had passed away.
Sources say the two, who are neighbours, had a long-standing relationship even though Mai Prince was a neighbour and an associate of Baba Theresa's wife who we will call Mai Theresa for now. In the short video, the two lovebirds are shown being confronted by a group of people suspected to be Baba Prince and his friends.
The man openly admits that he is married and didn't know Mai Prince was married. He said he thought they had left each other, he even thought the husband was dead.
Watch Video Below:
Woman Caught Red Handed Cheating pic.twitter.com/zyO6g3wOXo

— Zacknation Dotnet (@ZDotnet) June 18, 2020
Keep visiting Zacknation.net for more. Follow us on your Favourite Social Media!
We are active on all Social platforms. Follow us for the latest updates on:
Facebook: Click HERE to follow
Twitter: Click HERE to follow
Instagram: Click HERE to follow
 For daily updates…