Rapper Abaazi Rudeboi surprises us with this brand new record dubbed "Mefiri Oseikrom".
Kindly Download and Share "Mefiri Oseikrom" by Abaazi Rudeboi.
Abaazi Rudeboi – Mefiri Oseikrom
[Download]
Zacknation TV Youtube Channel (Subscriber Now)
Check also:  Kweku Smoke – We Rage (EP) (Full Album)
If you are a music artist, be it upcoming or famous and you wish to drop your music for fans to access it here online. Call And Whatsap on +233548221150
Keep visiting Zacknation.net for more. Follow us on your Favourite Social Media!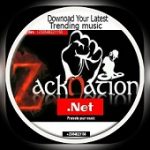 We are active on all Social platforms. Follow us for the latest updates on:
Facebook: Click HERE to follow
Twitter: Click HERE to follow
Instagram: Click HERE to follow
 For daily updates…
If you are a music artist, be it upcoming or famous and you wish to drop your music for fans to access it here online. Call on +233548221150