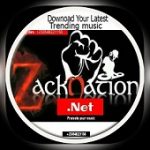 Two female secondary school students allegedly fights over a boyfriend and one of them end up in coma.
In the video we spotted, the twi girls were seen exchanging heavy blows as one after few seconds, felk on the ground unconsciously.
We are yet to identify the particular school that holds students and the footage of such tragic incident.
Watch the video below:
SHS student beats her mate pic.twitter.com/AS30xHBVzQ

— Zacknation Dotnet (@ZDotnet) July 19, 2020
If you are a music artist, be it upcoming or famous and you wish to drop your music for fans to access it here online. Call And Whatsap on +233548221150
Keep visiting Zacknation.net for more. Follow us on your Favourite Social Media!
We are active on all Social platforms. Follow us for the latest updates on:
Facebook: Click HERE to follow
Twitter: Click HERE to follow
Instagram: Click HERE to follow
 For daily updates…