A 16-year-old girl identified as Amanda on Facebook has shocked us with the kind of post she has been posting on Facebook.
as we followed this 16-year-old girl in all the posts she makes on Facebook, she is actually into 'Ashawo' (sex) business.
it was not our concern until we found out she is just 16-years of age and making wired posts as she claims to do sex business.
her posts have since generated lots of comments as Facebook users go hard on her as she is under age to be talking and posting of sex.
one of her posts read;
"No too reason my matter mama set no say I don spoil the matter no be here o cuz na Dubai wey I want go start my ashawo business buh am just 16."
meaning; "Don't worry about My matter, my mother knows that am already spoilt and my matter is not here because it is Dubai I want to start my prostitute business am just 16 years old."
see her photos and sreenshots of her posts below;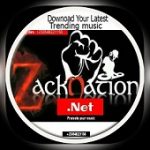 If you are a music artist, be it upcoming or famous and you wish to drop your music for fans to access it here online. Call And Whatsap on +233548221150
Keep visiting Zacknation.net for more. Follow us on your Favourite Social Media!
We are active on all Social platforms. Follow us for the latest updates on:
Facebook: Click HERE to follow
Twitter: Click HERE to follow
Instagram: Click HERE to follow
 For daily updates…
If you are a music artist, be it upcoming or famous and you wish to drop your music for fans to access it here online. Call on +233548221150