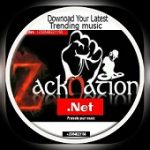 Check out this new piece from KinTac. He calls this one 'Dance (Di Asa)'.
Production credit to TheWay. Stream, Download and Listen to the song for yourself and let's know your take on it, enjoy.
Zacknation TV Youtube Channel (Subscriber Now)
Check also: Flowking Stone – In My Lane
If you are a music artist, be it upcoming or famous and you wish to drop your music for fans to access it here online. Call And Whatsap on +233548221150
Keep visiting Zacknation.net for more. Follow us on your Favourite Social Media!
We are active on all Social platforms. Follow us for the latest updates on:
Facebook: Click HERE to follow
Twitter: Click HERE to follow
Instagram: Click HERE to follow
 For daily updates…
If you are a music artist, be it upcoming or famous and you wish to drop your music for fans to access it here online. Call on +233548221150