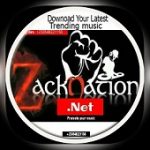 Our Slay Queens are taking Slaying to a whole new level. Everyone wants to trend so badly and it's getting out of hands.
In a video Zacknation.net spotted on Instagram, popular slay queen, @itsannemoore was seen drinking water from a condom like she's drinking some jolly juice.
The way she was relaxed enjoying the condom water clearly shows the condom was used on her.
Watch the video below;
Slay Queen Drinks Water From Condom Using Straw pic.twitter.com/g2HH9QUiKz

— Zacknation Dotnet (@ZDotnet) July 1, 2020
If you are a music artist, be it upcoming or famous and you wish to drop your music for fans to access it here online. Call And Whatsap on +233548221150
Keep visiting Zacknation.net for more. Follow us on your Favourite Social Media!
We are active on all Social platforms. Follow us for the latest updates on:
Facebook: Click HERE to follow
Twitter: Click HERE to follow
Instagram: Click HERE to follow
 For daily updates…
If you are a music artist, be it upcoming or famous and you wish to drop your music for fans to access it here online. Call on +233548221150