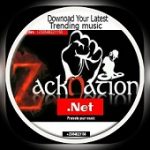 Curious story and video of a young girl in her twenties is currently going viral online.
Employed as a cleaning lady, she allegedly tried to kill her boss by pouring
insecticide
into the latter's drinking water.
It is in a video published on social networks that we learn the news this Thursday, August 20, 2020.
In this element, we see a Nigerian woman questioning her servant, who allegedly stole the key to her boss's room to enter it discreetly to pour insecticide into the drinking water thereof. But she was caught with her hand in the bag.
On social networks, some are astonished at the cruelty of the fault and advise that it be handed over to the police.
While others wonder what the "boss" could have done to the young girl so that they can come to this. Criminal mind or recourse from a young life disgusted by abuse..?
Watch the video below :
If you are a music artist, be it upcoming or famous and you wish to drop your music for fans to access it here online. Call on +233548221150