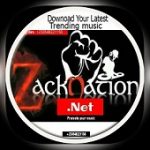 A Nigerian man identified as Ayoola a.k.a Lil Unique has got the beating of his life when he was caught disguised as a woman trying to deceive his fellow man who took him home for a hookup.
Earlier in the morning, the other man noticed that the "olosho" he bagged last night was actually a man. out of shock, he raised alarm garnered a lot of neighbors to the scene.
Ayoola was later disgraced and beaten mercilessly following the sad realization.
watch the video below:
If you are a music artist, be it upcoming or famous and you wish to drop your music for fans to access it here online. Call on +233548221150