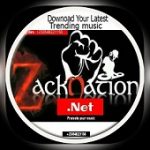 The agenda to root out side-chicks by married women still rages on as a wife publicly beats her husband to the pulp after she caught him and his side-chick having a good time together.
Last week, zacknation.net reported on how an angry wife stormed a hotel and beat the hell out of a side chick who was having a romantic affair with her husband.
Today, another wife went ballistic but this time, on her husband who she tracked to a drinking bar with his side chick.
In anger, the woman confronted and beat her husband up mercilessly to a point where his shirt became wet with his own blood.
It took the intervention of patrons of the bar at the time to salvage the situation from getting worse.
Watch the video below;
The agenda to root out side-chicks by married women still rages on as a wife publicly beats her husband to the pulp after she caught him and his side-chick having a good time together.

Eno Barony pic.twitter.com/JXAKz3qNRg

— Zacknation Tv (@Zacknation_) August 31, 2020
If you are a music artist, be it upcoming or famous and you wish to drop your music for fans to access it here online. Call on +233548221150