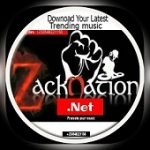 Video has been sighted by zacknation.net and is fast going viral. This video saw 5 Ghanaian lady who were in a fight at a Mall
This happened some time ago but the video was scars to find but now we have it and is fasting going viral again.
The real reason why they are in the fight is not known to anyone as at this moment but since it a long gone issues we will leave it there for another day.
Watch The Video Below;
5 Ghanaian lady who were in a fight at a Mall… #JohnnieWalkerAt200 , BREAKING NEWS , kotoka international airport , Shatta Wale pic.twitter.com/n81IxYpFH4

— Zacknation Tv (@Zacknation_) September 2, 2020
If you are a music artist, be it upcoming or famous and you wish to drop your music for fans to access it here online. Call on +233548221150