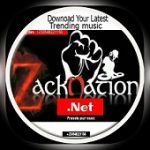 Lately Broken Heart has become a sort of compilation on social media as number of video are been shared online for social media users to determine who cried best!
Apparently, this year 2020 happens to be the 'Year Of Broken Heart' as many broken heart cases have hit the net. Mostly it's about the boys suffering from the broken heart and a few ladies have also suffered from it so far.
It obvious the ladies are now taking over by rather given the guys broken heart instead of them being broken heated lately! Lol
However, A viral video of a Ghanaian girl who is believed to be an SHS student crying bitterly after her boyfriend dumped her has gone viral. In the video, the young lady could be seen crying her heart out as she couldn't stop mentioning the name of the boy who broke her heart.
She could be head saying "Kaka pick my call la.. if you leave me ago die oo" indicating clearly that the supposed boyfriend of hers making her cry her stomach out is called Kaka.
No wonder he is playing with her heart, the name explains everything..lol
From the look of things, it's obvious the said girl is really into 'Kaka' to the expert of not being able to go a day without hearing from him.
watch the video below..
SHS student crying bitterly after her boyfriend dumped her has gone viral. She could be head saying "Kaka pick my call la.. if you leave me ago die oo". #BBNaijaLockdown , #BBErica

Ewurama , Stonebwoy pic.twitter.com/QqASpjQcza

— Zacknation Tv (@Zacknation_) September 6, 2020
If you are a music artist, be it upcoming or famous and you wish to drop your music for fans to access it here online. Call on +233548221150