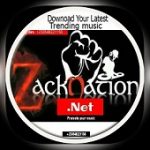 A viral video on social media sees a young Nigerian lady lying down unconscious following long hours of sk3xual intercourse with boyfriend.
As sighted in the trending video, the girlfriend became unconscious following about 10 rounds of sk3x with her boyfriend who according to sources took in some herbal male enhancement pills prior to the intercourse.
From our findings after the video surfaced on the internet, the lady herself told the boyfriend to go for some herbal male sk3xual enhancement pills so to make their copulation a wonderful one.
But it seems the lady couldn't continue after the boyfriend 'banged' her overdose. She met her match, in fact, a tough one as such.
The boyfriend brought the lady out for help after she collapsed and his neighbors helped him in reviving her to gain consciousness.
But the man was still spotted in the mood to finish the game. His 'Joy Stick' in the video was seen erect and stiff ready to penetrate again. Eii! Micheal power!
WATCH THE VIDEO BELOW;
Nigerian lady lying down unconscious following long hours of sk3xual intercourse with boyfriend.

Kennedy Agyapong
iPhone 11
Shatta Wale pic.twitter.com/4TOqVk1QIt

— Zacknation Tv (@Zacknation_) September 10, 2020
If you are a music artist, be it upcoming or famous and you wish to drop your music for fans to access it here online. Call on +233548221150