A popular Ghanaian Slay queen identified as Derby who is highly involved in sekz trade has revealed she charges not less than $10,000 for a thr££s0me with guys.
According to her, some slay queens charges as low as 1,000ghc for thr££s0me which is spoiling the 'Ashawo' business nowadays as it is below the usual.
per a screen shot of a chat available to us, Derby charged a client 10,000ghc for three days of sekz before indicating that she would have charged the same amount in dollars if it was to be a threesome.
see screen shots below: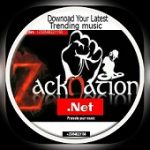 If you are a music artist, be it upcoming or famous and you wish to drop your music for fans to access it here online. Call on +233548221150