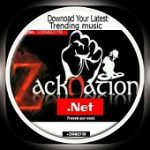 Recently, another sensitive video has reached out camp. This video shows two young ones which many suggest are part of the free educational double track system.
In the video, a lady, wearing a pink check-check was seen tw#rking heavily for a guy. The guy, also in a while top was seen sitting comfortably and enjoying the process.
This video and other videos of free shs students which went viral bring our minds to either still supporting our children to have good and quality education or using our monies in something else.
Well, this is a question we all need to react.
This video shows two young ones which many suggest are part of the free educational double track system. iPhone , Free SHS pic.twitter.com/2dtTP1gX56

— Zacknation Tv (@Zacknation_) September 8, 2020
If you are a music artist, be it upcoming or famous and you wish to drop your music for fans to access it here online. Call on +233548221150