A dramatic scene was created when a White bride challenged the vow that urges her to obey her Black groom during their wedding ceremony.
The wedding proceeding was brought to an abrupt halt when Angela K Deem strongly refused to repeat the words of the vow, which had the phrase "I vow to love and obey.'
According to the reports published by 90 Day Fiancé, the Nigerian groom, Michael Ilesanmi, could not bring himself to believe why his wife-to-be would refuse to vow to obey him.
When it was the turn of the man to say his vow, the Caucasian bride was seen shedding tears in reaction to the sweet words been said but when it got to her turn, she retorted to the officiating pastor by exclaiming these words: "Obey what, and obey who?"
These words were said when the officiating pastor asked him to vow to love and obey her husband-to-be. The groom together with his family and friends were rooted to the spot and for a minute could not bring themselves into terms with happenings.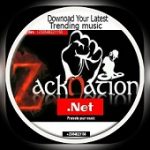 Michael Ilesanmi's face was engulfed with shame, embarrassment and intimidation. However, after a brief silence, the bride, Angela, decided to repeat the vow 'to love' but refused to include the part that says 'and to obey.'
Many who have come into contact with this video believe the man is at the mercy of the woman probably to secure his stay in the country and for other material provisions.
Check Out Video Below:
If you are a music artist, be it upcoming or famous and you wish to drop your music for fans to access it here online. Call on +233548221150