I Will Buy A Luxury Car And A GHc 800,000 House For Any Man Who Will Marry Me – Ghanaian Lady
I am a lady of 25 years and I'm living in the United States of America. My name Is Adwoa Sandy and I'm from Western Region of Ghana. I have been living in the states for the past 15 years. I am a very beautiful and calm lady.
Check also:  Hot Video Of "Ashawo" and Client Ch0ping Themselves On Instagram Live – [Watch Video]
I visisted Ghana about 2 years ago. I own a lot of mansions and cars in Ghana. I bought a one million dollar mansion at Trasacco Valleys just 2 years ago. No one stays in the house and it's empty. Currently, I'm single and I find it difficult to get a good man to marry me.
I have met 5 men in my life. None of them was able to marry me. Now I feel that I'm growing and I need a real man who can love and marry me.
Check also:  Two [email protected] Queens Exchange Blows In front Of Police Station After One Sold Fake Hair To The Other [WATCH NOW]
Please don't let my riches discourage you. I will buy a luxury air conditioned car and and GHc 800,000 for any man who will marry me. Please I need a serious person. I don't need a man who will love me because of my wealth.
Checkout my photo;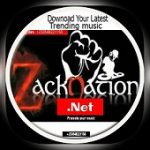 If you are a music artist, be it upcoming or famous and you wish to drop your music for fans to access it here online. Call on +233548221150