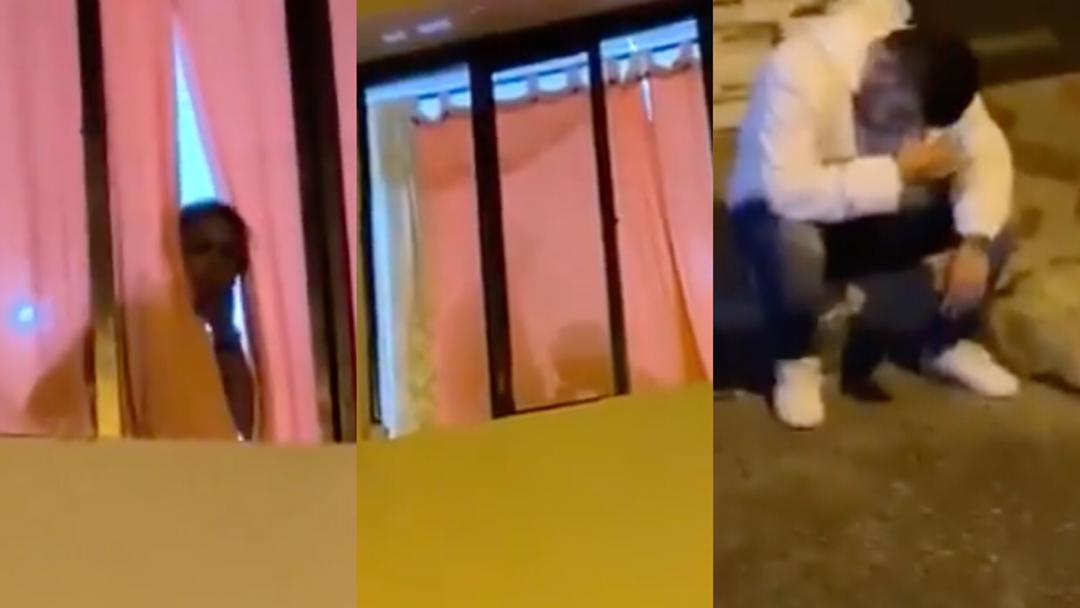 Proposal Gone Wrong As Woman Caught In Bed With Another Man (+Video)
A man wanted to propose on her girlfriend but found her with another man sleeping together.
A young man came to propose on her girlfriend unfortunately he found her with another man sleeping together in her place. After the man saw everything she switched off the lights.
On the video the man came with a camera man and a little bit of live music they were singing outside her apartment and soon realise that she with another man in the room and they are busy. On the video the man found her she was on her knees with another man together.
The man looked very disappointed, in pain and he even cried. Imagine the pain the man is going through right now unimaginable and unforgettable because as he wants to marry her it's clear that he trust her. When someone cheats on you it doesn't only affect you intrapersonal but also interpersonal.
Check also:  Two Lovers Spotted Enj0ying H0t $εx In A Pool (+Video)
Despite the initial thrill of an affair, cheating can negatively affect the cheater emotionally. It's common for them to feel anxiety, guilt, shame, worry, regret, confusion, embarrassment, and self-loathing when they contemplate how their actions impact those they love and why they cheated in the first place.
Relationships can heal from infidelity. The process is not without its challenges, but it is possible. A couple typically does best when they are determined to work through the pain to get to the healing on the other side.
In my (opinion) Cheating Doesn't Mean Your Partner Doesn't Love You "If they cheat on me, that means they don't love me." Here's what I found: there is little correlation. But for those who do love their partners, there are still many reasons to fall in love and get romantic or sexual with someone else.
Kindly watch the video below.
View this post on Instagram
If you are a music artist, be it upcoming or famous and you wish to drop your music for fans to access it here online. Call on +233548221150