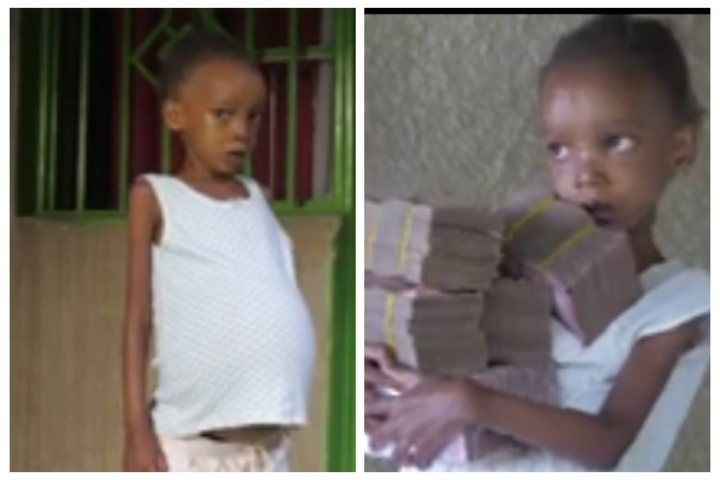 6-Year-Old Girl Who People Thought Was Pregnant Because Of Her Swelling Stomach Receives Help [WATCH]
The 6 years old girl who appear in the photo above and her mother have been filled with happiness as there is now a good development towards them after the story of the 6-year old girl who was said to be pregnant was shared.
There was a YouTube video published by Afrimax English about the young girl who is battling with sickness that has resulted into swelling stomach which makes people think that she was pregnant due to the size of her stomach.
The child has been unable to continue her education due to her condition and the inability of her mother to afford the expensive needs for her treatment.
Check also:  Side Chick Refuses To Leave a Woman's House After She Was Caught With Her Husband [WATCH]
In a recent YouTube video posted by Afrimax, it was made known that people have been responding positively to help the 6 year old girl as there has been donations for her treatment.
Prior to this period, they have been referred to India for medical attention but the mother now made it known that there is one of her relatives who has suggested another country that the girl should be taken because it is not advisable to go to India at this moment due to the situation there.
The 6 years old girl and her mother are happy to receive the donations and the mother thanked God and the people who donated.
See the video below.
If you are a music artist, be it upcoming or famous and you wish to drop your music for fans to access it here online. Call on +233548221150