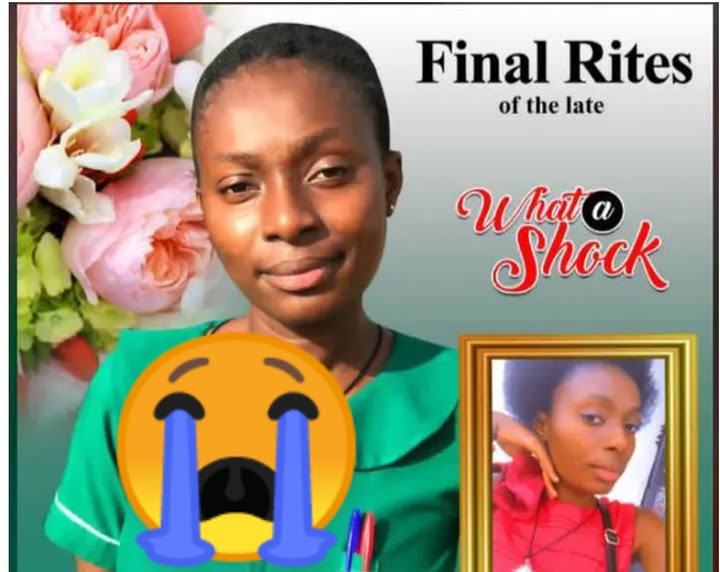 Painful Story Of How A Ghanaian Nurse Died After A Brief Sickness
One of the most Painful thing that can happen to any family is to lose their loved one to death. It is a known fact that there is no human being that will not walk the path of eternity someday.
Death is inevitable, as there's no living Creature that is Immune to death. That is why it is advisable that we should not keep malice or quarrel with our neighbors, because no one knows when he or she will transit onto Glory. But it is our solemn Prayer that none of us shall die Prematurely.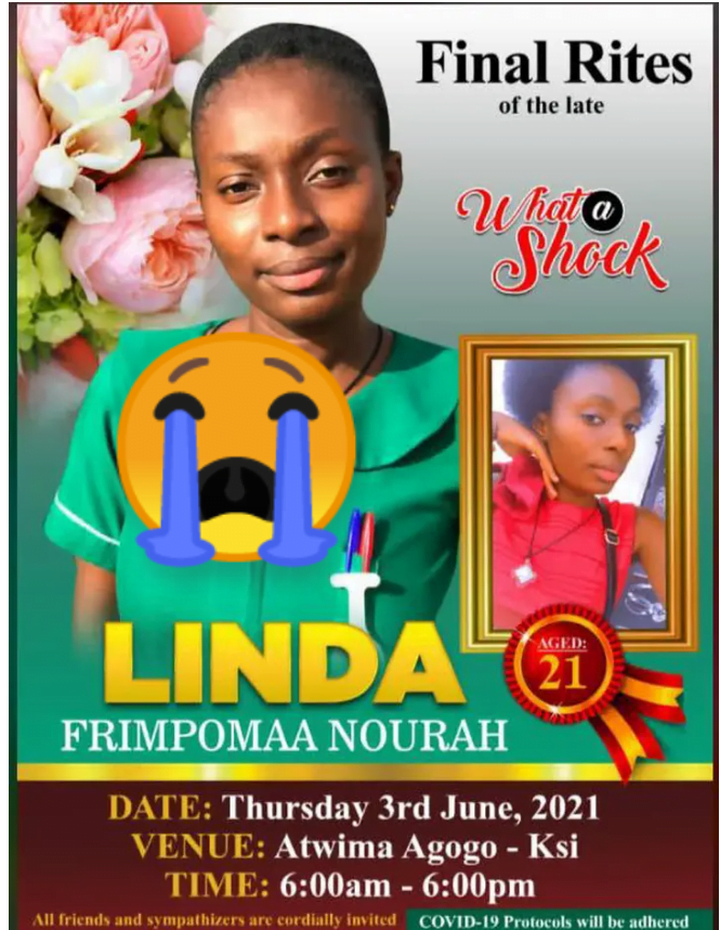 There is a Tragic story that has virtually gone viral across all Social media platforms, where a Ghanaian nurse has Reportedly died after suffering from a brief illnesses at the hospital.
According to the information gathered, the young nurse whose name was given as "Linda Frimpomaa Noura" was a student in one of the renowned colleges of health in this country.
Furthermore, the family of the 21-year-old nurse has disclosed that, late Linda nearly recovered from her sickness after she was admitted at the hospital. But later her condition became critical that she was taken back to the hospital were she died.
Check also:  Another Leaked Chat: See The Dirty Message A High School Female Student Sent To A Male Teacher [Watch]
In their statement her Family members Said:
"Linda was initially admitted at the hospital, but her condition became critical each day. The doctors did all they could to keep her stable, but unfortunately all their efforts proved abortive", They Said.
However, Late "Linda Frimpomaa Noura" will be laid to rest on 3rd June 2021 at "Atwima Agogo", in the Ashanti Region of Ghana.
May her Gentle Soul rest in Peace.
If you are a music artist, be it upcoming or famous and you wish to drop your music for fans to access it here online. Call on +233548221150