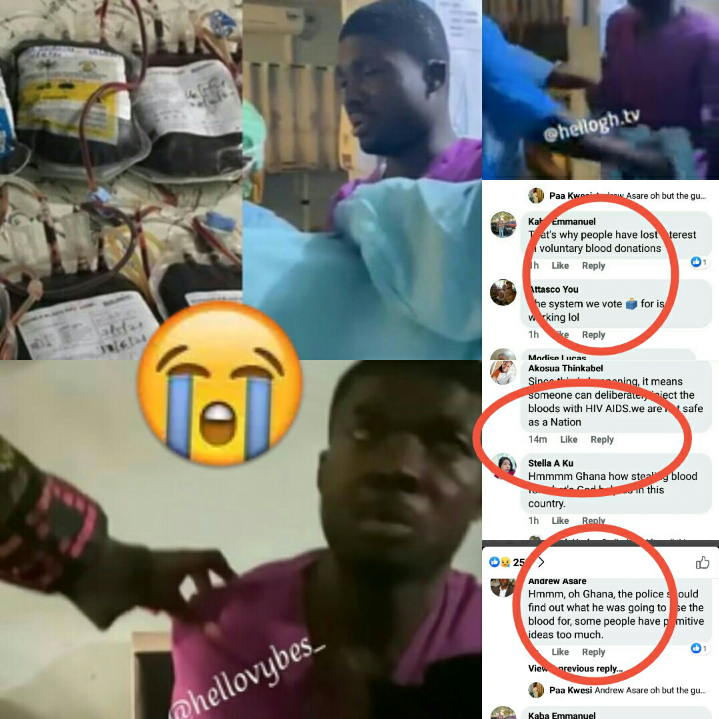 They Will Use It For Money Rituals; Netizens Talk As Two Blood Thieves At KorleBu Were Beaten Heavily [WATCH]
Blood donation looks like a simple procedure but it's equivalent to giving hope and contributing to saving the life of someone in pain. The blood donors may look like ordinary people to others but in the eyes of those in need, they are savior angels on Earth. No amount of money can equate to the importance of blood donation and no words can express the gratitude we have for our blood donors.
They are brave heroes that realized their duty as human beings and responsible citizens. They are the true inspiration for all of us. We are proud of them. A blood donation is one of the greatest gifts that a person can give. It is a selfless act that can have a long-lasting impact on another person's life. An astonishing moment for those who donated blood at different hospitals and saved precious lives.
Check also:  6-Year-Old Girl Who People Thought Was Pregnant Because Of Her Swelling Stomach Receives Help [WATCH]
Amid pandemic and restrictions , donors never felt scared in selfless efforts. Others also took extra step by doing the Plasma donation which is similar to blood donation, it's safe and easy. You can sit back and relax knowing you are making an amazing difference to people's lives. Plasma donation only takes a little time and you can help people more often. This sort of donation is made into life-saving medicines which saves the lives of thousands of people with rare diseases.
So how on earth will these two guys go to the extreme of stealing blood at Korlebu without considering those in need of it. Earlier today, two thieves were apprehended by the staff of korlebu when they disguised themselves as hospital staffs to infiltrate the surgical department. Luck eluded them as their intention of trying to make away with some pints of blood didn't materialize. They were caught and manhandled by hospital the hospital staffs.
Ghanaians as usual have reacted with some indicating that these are ritualists whose intention was to use it for blood rituals.
Watch The Full Video Below
If you are a music artist, be it upcoming or famous and you wish to drop your music for fans to access it here online. Call on +233548221150