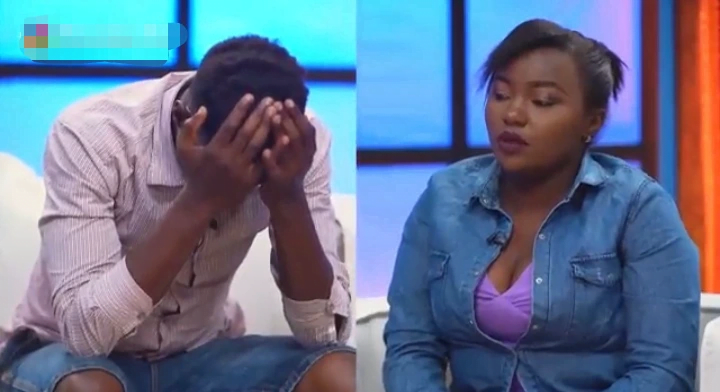 Men are always fond of cheating on their wives or girlfriend over petty issues. For example, Rongo revealed how his wife caught him cheating. Speaking in an interview with Dr. Ofweneke, Rongo said that his wife caught him cheating with her younger sister on their matrimonial bed. According to Rongo, his wife had denied him his conjugal right. The reason behind the denial was that his wife always complained that she was tired. Following this issue, Rongo became very upset and never talked about his conjugal rights again.
One day, when Rongo's wife, Joyce, had gone to the job as an ordinary day, Rongo decided to satisfy his need with his wife's younger sister. Unfortunately for them (Rongo and his wife's sister), Joyce returned home earlier than usual. Surprisingly, she caught her husband red-handed in the act with her younger sister on their matrimonial bed.
Check also:  "My Husband Has Not Touched Me For 23 Years, Gave Me Permission to be With Other Men" Woman Opens Up [Watch]
Joyce had no word to say but very heartbroken and devastated with his husband. Silence is always the best solution to such matters. Joyce decided to pack her stuff and leave her matrimonial home. Up to date, Joyce hates her biological sister and never forgave her husband. According to Joyce, this was not the first time she caught her husband cheating on her.
Joyce has decided to stand her ground that Rongo and her can't be a couple again. Even though Rongo even knelt for forgiveness. Why do men seem to be taking pleasure in hurting their partners?
Kindly watch the video below.
If you are a music artist, be it upcoming or famous and you wish to drop your music for fans to access it here online. Call on +233548221150