The death of a pretty young lady who was poisoned by her friends has got many social media users talking after the sad news hits the internet.
Trying to understand life is like trying to open human skull and split open the brain to see what everyone thinks which is indeed impossible. As long as our stay on this planet continues, sad news will always hit our ears and eyes on social media. We all don't wish for misfortune to befall people around the world but unfortunately for us, things will never work this way for us.
Death indeed will always continue to remind humanity that it is the tragic end to every single life on this planet. Even though, certain death occurrences are so painful to the extent that people who you think are part of your life will be the ones behind your death. It's very sad indeed but in all, we cannot do away people in our lives but we need to be very careful with people we call our friends.
Check also:  Ashawo Lady Disappointed In A Man Whose "Peni" Wasn't Getting Hard To 4ck (Video)
The death of this pretty young girl has got many people both on social media and her vicinity shocked after it was announced. This has got many social media users reacting in grieves and sympathy after the sad cause of her death was revealed.
According to reports, this pretty lady who is believed to be 25 years of age, she was invited by her friends for a party. Not knowing the friends have already planned of taking her life out of jealousy. She was poisoned by the friends and hired a taxi for her to be taken home.
The driver later found out that the lady was suffering from unusual complications like pissing on herself and vomiting which he then took her to the hospital. After spending some days in the hospital, she was pronounced dead after the doctor confirmed that she was poisoned. Her friends sadly ended her life out of jealousy and hatred.
See some photos of her below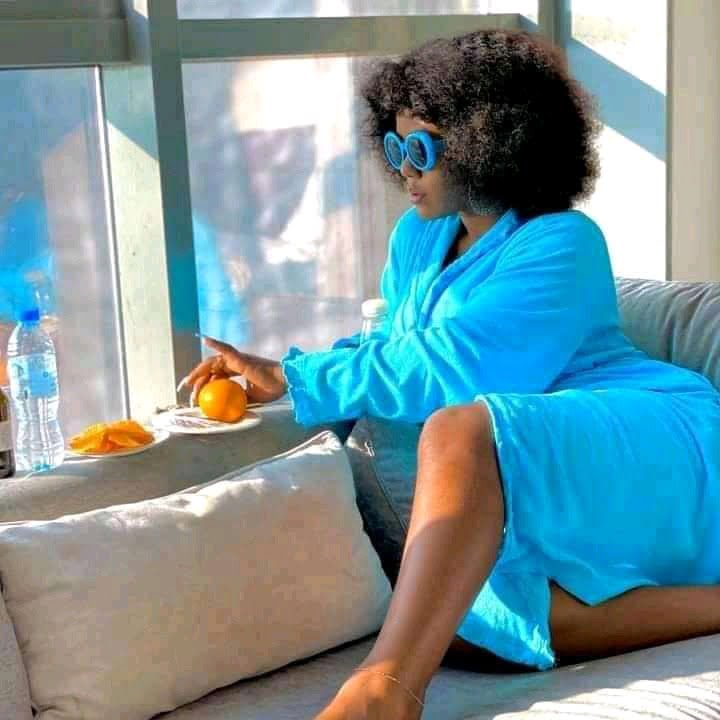 We must be very careful with people we call our friends because some of them are very poisonous. Your views are warmly welcomed below.
If you are a music artist, be it upcoming or famous and you wish to drop your music for fans to access it here online. Call on +233548221150