The manner at which some students have decided to follow the path that leads to destruction, instead of focusing on their education has become a thing of concern. Personally I wonder why some nowadays students will stoop so low to indulge in some activities, that contradicts the main purpose why they are being sent to school to learn.
I was strolling down the internet this afternoon, when I came across a video that has virtually gone viral across all social media platforms, where some unidentified female Students was spotted committing an atrocities, which has made some Ghanaians to cry out, considering the fact that they commiting such evil during the school period.
According to the photo footages which was gotten from the viral video, the unknown female students were spotted smoking weed inside the bush.
Check also:  Couple Caught Doing It In Public In Broad Daylight [Watch Video]
In Reacting to this, some Ghanaians stated that:
"This is the nature of students that are in our Generation. What sort of act is this. One of the most disheartening thing is that, they are all aspiring mothers", One Patricia Said.
"Wonders shall never end. Generally it is medical wrong for someone to smoke, considering the damages that it can cause to the body. But seeing this female Students smoke, has actually made me shed tears", another Ghanaians Said.
However, the name and the location of the school where those female Students are attending, was not made known to the general public by the correspondent, who shared the video on his personal social media account Meanwhile, they were all also drinking Alcohol while they were smoking.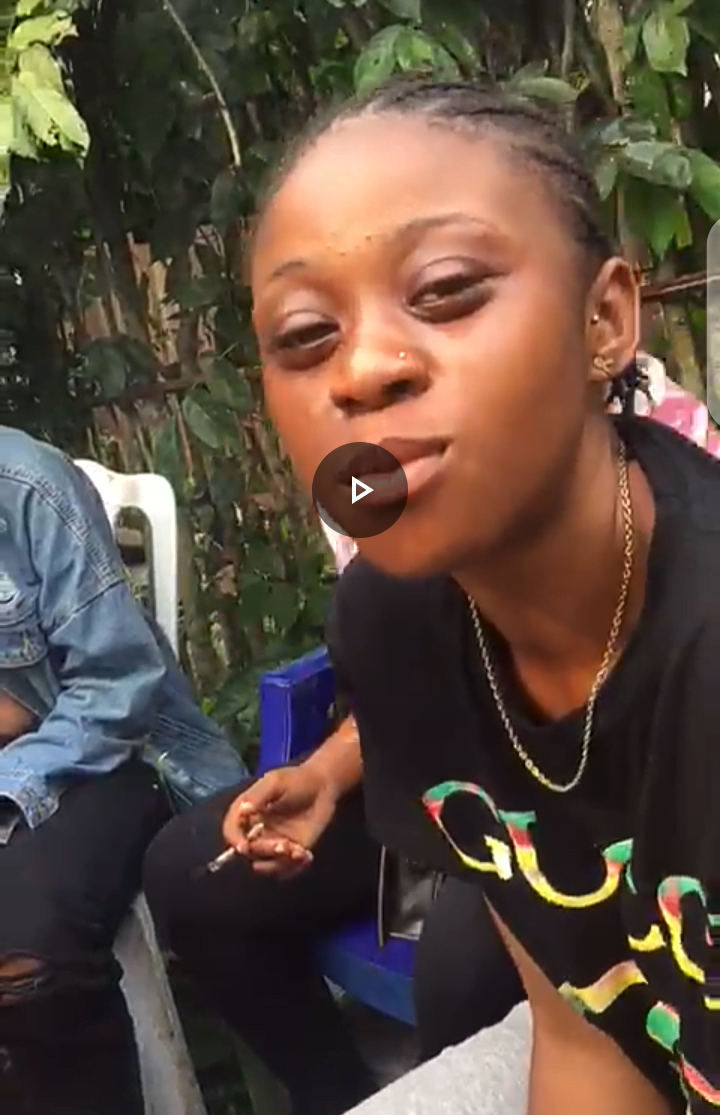 What is your thought over what this female students were spotted doing inside the Bush?
If you are a music artist, be it upcoming or famous and you wish to drop your music for fans to access it here online. Call on +233548221150