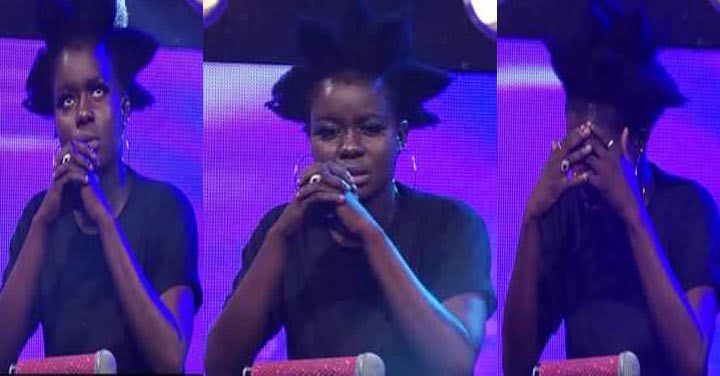 Sad scene on Date Rush as Fatima is left heartbroken after Rasta guy ditches her for another lady. It was really a shocking scene because everyone was rooting for Fatima as the favorite to get a date.
But it is totally unfortunate that things turns sour for Fatima after she got ditched by the Rasta guy who eventually chose another lady. The program which is aired and organized by TV3 has received another scene from one of the participant.
Fatima was caught of-guard because everyone thought it will be her night, but reverse was the case for her. However, she was totally heartbroken and her facial expression could say it all.
Check also:  Young Girl Goes Wild In Dancing N@k£d To Rihanna's Song (Watch Video)
The Rasta guy made a decision that no one would ever expect, because Fatima have almost the same vibe with him and they both have a similar profession.
Social media users were quick to question Fatima method of addressing potential dates. According to some words from Fatima, who said she will sacrifice her school fees in order to support the Rasta guy music career. But it was all quite unfortunate that the Rasta guy was not impressed with her.
However, Fatima happens to be one of the long serving ladies who are still looking for a date and many fans has even call for their elimination from the program.
Kindly watch the video below
Sad scene on Date Rush as Fatima is left heartbroken after Rasta guy ditches her for another lady.

Fatima , #DateRush pic.twitter.com/7YdjB6084u

— Zacknation TV (@BelowGhana) June 6, 2021
If you are a music artist, be it upcoming or famous and you wish to drop your music for fans to access it here online. Call on +233548221150