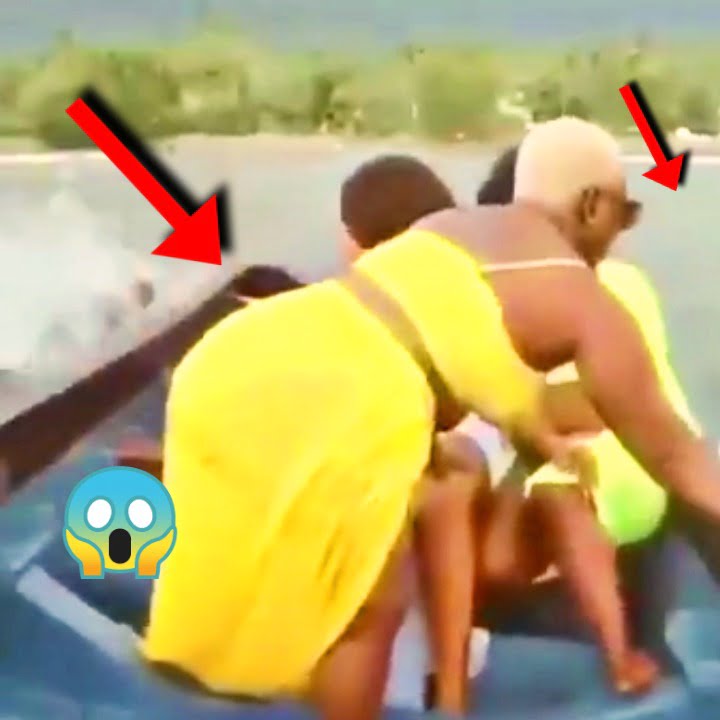 One thing I always tell my fellow slay queens in town is that no one is above the word death. It's good to be happy any where you find your self but I think everything also has its limit.
I hope you know what I'm talking about, research done show that many of this ladies loses their life when doing this job. Some ladies don't even know where some guys even take them, this issues are getting critical and mind blowing. Will you risk your life in this way for money? This is what happened
Check also:  Nigerian Lady Steals Show at Wedding Ceremony, Scatters Dance Floor With Fast Legwork Moves in Viral Video
These slay queens I'm talking about went on holidays with their guy and unfortunately things went out of control. Some even wanted to jump into the river because they were scared.
I got surprised when I saw all these reactions on social. People got upset and started talking online, well in other case no body sent them there and also why will you risk your life for money to that extent. Take a look at some interesting captions of that moment
I think this ladies must stop this kind of work cause it's very risky and intimidating.
— #Dangbele (@MellodiOfficial) January 4, 2021
If you are a music artist, be it upcoming or famous and you wish to drop your music for fans to access it here online. Call on +233548221150