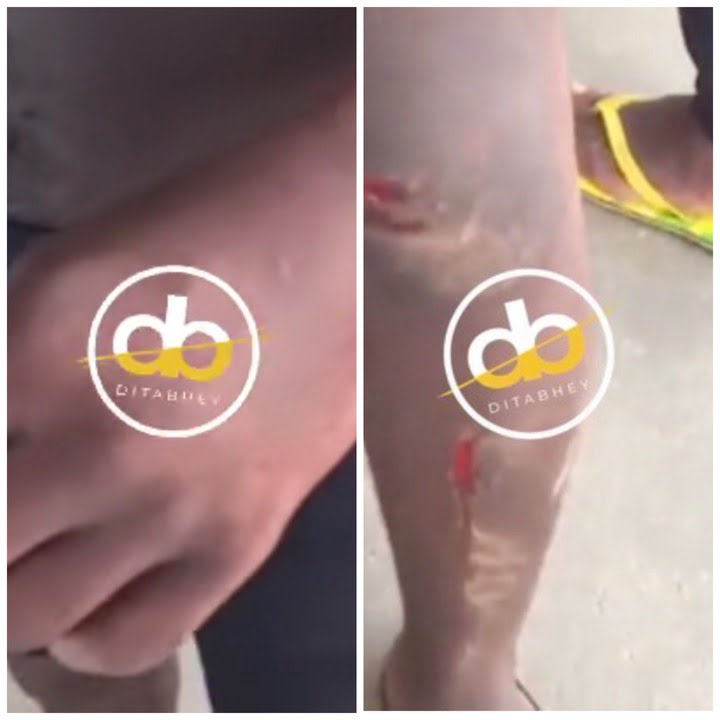 It is more like a dream seeing what is happening now in our Senior High Schools in Ghana. From a video fast trending on social media, it can be seen how bruised a student looks all over the body.
According to sources, this student was cut all over the body with a scissors by a teacher who 'claimed' the student refused to be depunpked as it is done to students who refuse to get their hair trimmed down. The manner at which this student got cut seems so inhuman of an act.
Check also:  Young Girl Goes Wild In Dancing N@k£d To Rihanna's Song (Watch Video)
The students are seeking for justice for their colleague, as this act they say, must stop. This teacher has to be caught and dealt with by the laws as this may not be his first time of doing such a thing.
He must be punished to serve as a deterrent to other teachers who infringe on the fundamental human rights of their students.
Kindly watch the video below
View this post on Instagram
If you are a music artist, be it upcoming or famous and you wish to drop your music for fans to access it here online. Call on +233548221150